Featured Property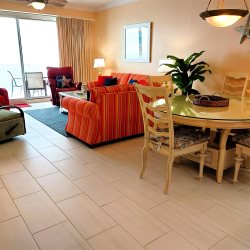 Best Beachfront Views You Will Ever Encounter!
Guest Reviews
Couldnt be happier with the entire experience. From the initial booking and communications with Jen to the condo itself, WOW were we ...
The condo was just as advertised, plus more. The kitchen was fully stocked, all the rooms were large with plenty of space for 8 when ou...
The owner/managers were wonderful. Location was in a nice private area, quiet beach. Very secure! The layout of condo was perfect. 4 be...
View More Reviews